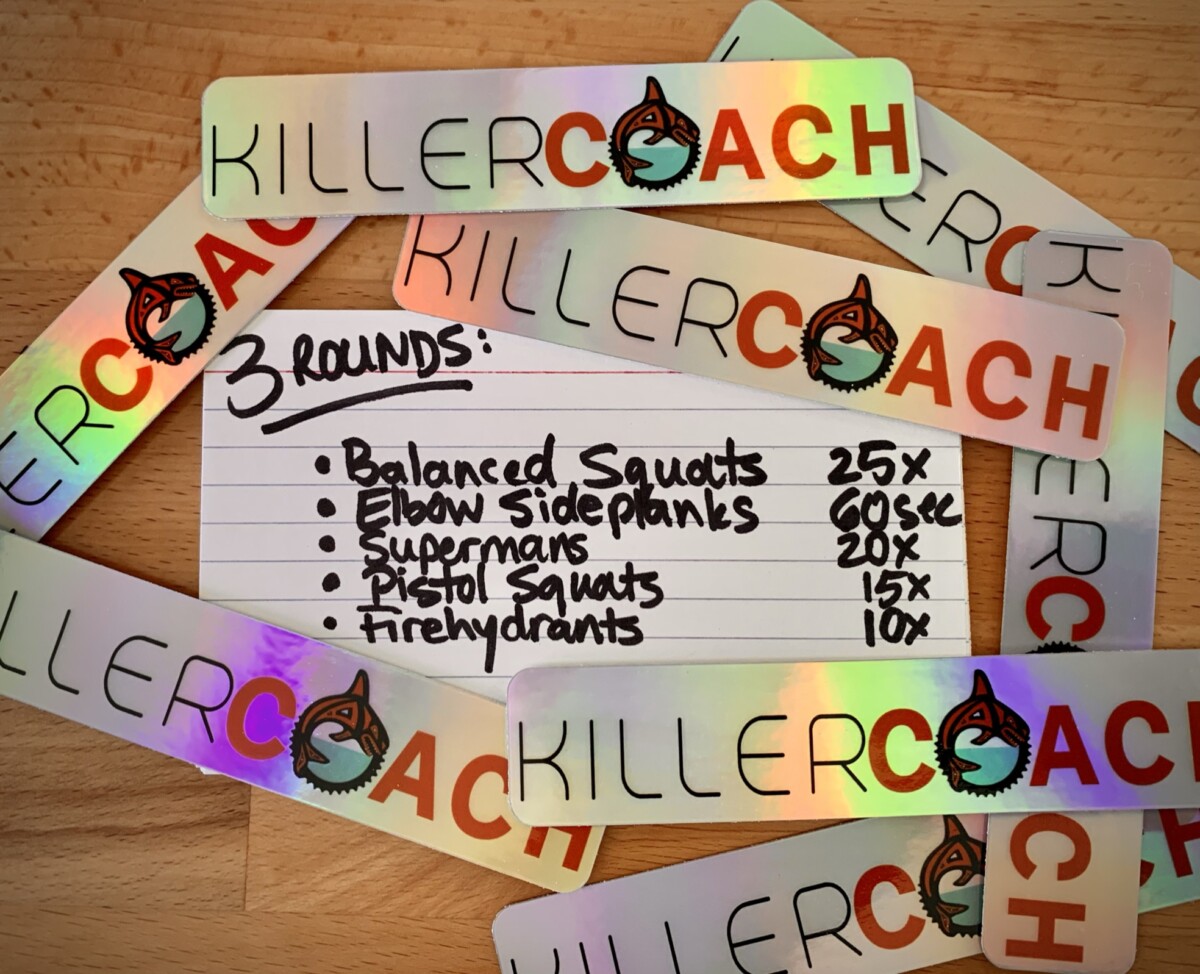 With fall setting in and a tough summer behind us all, it is time to dust off the cobwebs and get STRONG! One thing is for certain- winter is coming!
Whether or not you have been racing or training, this workout will help you dust off the cobwebs and prep your body for heavier strength training that is ahead this winter.
Take the time now to work out not only your legs but the core, arms and every single muscle in your body with some more challenging strength, coordination, balance, core and flexibility moves.
Coach Tricia has been a Physical Therapist for a long time and has seen plenty of injuries in her patients from repetitive stress, muscle imbalance and classic one-sport athletes. Join her in this first of many offered workout suggestions you can do at home with minimal equipment.
HIT 3 ROUNDS OF EACH AFTER A WARM-UP:
Do one round of each of the five exercises then start back at the top for the next rounds, that way you can make best use of your time. Take minimal breaks between exercises.
Good luck :}
Let us know how it goes and stay tuned for more soon!