Warming up before a bike race is an essential part of getting yourself mentally and physically race-ready. The length and intensity of the event will determine how long of a warm-up you will need. If you're someone who frequently races or joins the weekend group ride, you may already notice a difference in how you feel at the beginning of the ride or race without a warm-up. Do your legs feel heavy? Are you out of breath? Do you feel like your engine starts working around 30min-1hour into the ride? These are all signs that a warm-up would benefit you!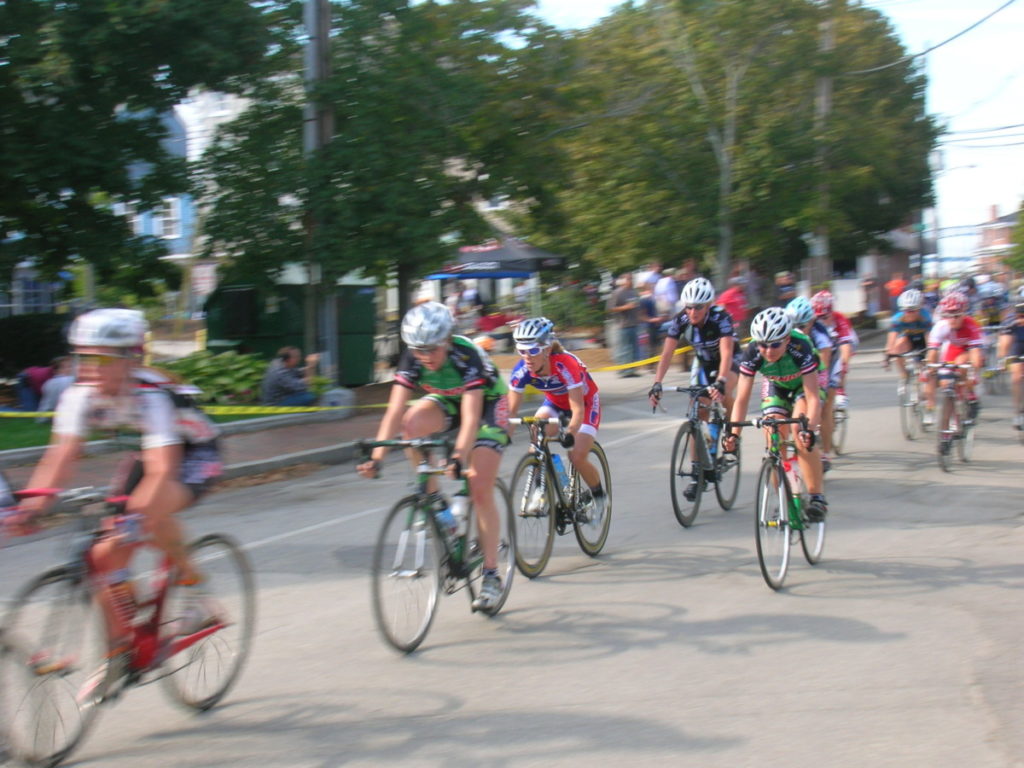 Short intense races:
Shorter cycling events like criteriums, track events, cross country mountain biking or cyclocross require a longer warm-up. You want to get that blood moving to those muscles before the race. The start of these races can make or break your race so you need to be ready to hit it hard right from the gun! Your warm-up should be 30 minute-1 hour with a mix of high intensity efforts. In addition, if you are able to ride the course, use your pre-ride to help you mentally scope out the terrain and figure out your line.  If you are on the road – look out for pot holes, curbs, and other markings that could be potential hazards.  The warm-up is where you can get your game face on and focus.
Time trial events also require a long warm-up.
Time Trials are a full out effort. If you expect to perform at your best, you need a solid warm-up before this event.  As a coach, I have seen athletes perform much lower than their potential due to a short warm-up or not doing one at all.  I recommend 45 minutes – 1 hour of a focused warm-up for this event!  See my warm up example below for a great time trial warm-up.
Endurance Cycling Events
Road races, gran fondos, or endurance mountain bike events don't require as long of a warm-up or any at all. You can usually count the first 10-20 minutes of the race as a warm-up. You'll be out on the bike for awhile so you don't want to use up those matches before the race/ride begins. However, if the event starts off with a big climb or you anticipate a fast start, it is recommended to get in a short warm-up. This will help you keep up with your competition and recover faster from that initial effort.
Finish your warm-up at least 10 minutes before your start.
This gives you time to grab some last minute things, use the restroom, and head to the start. If your race lines up early – you may need to line up as early as 15-30 minutes before the start. Be sure to get a good position at the line as this will save you the hassle of having to pass so many people! Instead of just standing around while you are waiting at the start line, jump up and down, do some dynamic stretching, keep your body moving, blood flowing, and mind focused.
Weather can affect your warm-up routine.
If it's cold, you may need a longer warm-up.
If it's raining and cold (and you don't have shelter to warm-up under, you might want to just sit in the vehicle for a bit longer to keep warm!
If it's hot outside, you want to keep your core temperature down so minimize your warm-up in this instance and keep cool as long as possible. One tip I used for many races is making ice balls (panty hose leggings stuffed with ice) and putting these under your jersey (on your back or in your bra) to help keep that core temp down!
Lastly, find a routine that suits you!
If you currently have a warm-up routine that works for you, stick with it. If not, try my warm-up routine below.
——
Melissa's Killer Cycling Warm-Up Routine
Start your warm-up 60 min before your race.
Spin at a moderate effort for 15 minutes to get the legs moving.
Then do:
2×10 minute efforts @ sweetspot HR or watts (moderately hard effort).
Take 5 minutes of easy spinning between each effort.
Spin for 5 min easy
Then do 2×1 minutes @ threshold HR or watts, with 2 minutes of easy spinning between efforts.
*If doing a crit, XC mountain bike, or cyclocross race, add in 3×20 second sprints with 40 seconds rest between efforts.
Spin easy for a couple of minutes and then take your bike off the trainer, get the race wheels swapped over, helmet on, then roll over to the start.
—–
Remember, you will need a longer warm-up for a shorter race or a race that has an intense start.  You also may need a longer warm-up because it takes you longer for your body to warm-up!  I recommend being ready to ride 90 minutes before your race and shooting for 45-60 minutes of warm up. Again, most of us have pre-race jitters so you might interrupt your warm up routine for bathroom breaks, or remembering to pin your number on.  That's all ok!  Just do the best you can and remember, if you fall short on your warm-up because you were late or stuck in traffic while driving to your race, you still have that good ol adrenalin to help you out!!
Good luck!!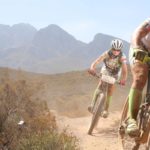 Melissa Ross has an extensive career in cycling and athletics. Starting in 2004, Melissa switched her focus from running to cycling and fell in love with the sport. Over the years, the bicycle has taken her all over the world from touring Italy, racing across Europe and the US as a professional athlete (with the US development team and riding for Team Kenda), to exploring the trails across Arizona and even South Africa! Melissa's career has yielded the opportunity to compete with all of the top world-class riders in road, cyclocross, and mountain biking! Melissa has finished 1st in her age category for the Leadville Trail 100 in 2014 (3rd in 2015), and finished 13th at the world's most grueling mountain bike stage race, the Absa Cape Epic in 2015 as the only US women's duo! Other passions Melissa has include: hiking, camping, painting, dirt biking, cooking, spending time with her husband, new baby girl, and playing with her dogs.