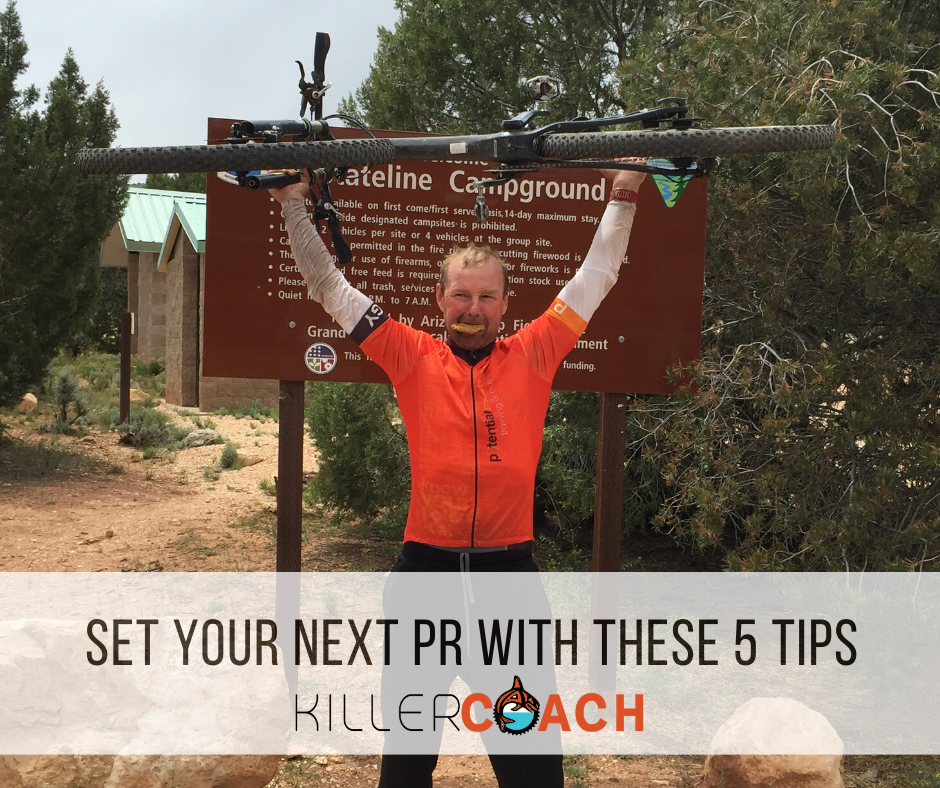 With many cycling events being cancelled or postponed due to Covid, many of our athletes have started to focus their goals around setting personal records (PRs) on a specific ride or course. If you are looking to set a new PR, here are five tips to help you have a successful ride.
1. Go into your ride with fresh legs
Planning your training leading up to your PR ride will help you to go into the day with your best fitness and fresh legs- ready to kill it!
2. Break it into chunks (splits)
Break your ride into chunks and set a goal time for each section. When riding alone, it can be easy for your mind to wander and your power and speed to drop. Having micro goals will keep you focused so you can tackle your ultimate goal. When we work with athletes doing 24 hour events, this is a key part of helping them to stay on track.
3. Write down your goals and tape them to your top tube
Once you have your splits planned out, tape these to your top tube. My favorite way to do this is by drawing out the profile and marking each section with the distance and my goal time. If you get through the section and you are slightly off your splits, just adjust your effort. Endurance rides can take a lot of thought for each section, especially if you've never ridden the course before. If you have done the course in the past, then you will have a better idea of what times to use for your splits.
4. Ride nutrition and timing of fuel is important
Proper fueling is important. Plan water and fuel stops that you will need to take and carry the ride food that you are used to using on your training rides. I recommend timing your eating for every 30-40 minutes and having at least a bottle every hour. Carry extra drink mix and electrolytes for when you fill your bottles and hydration pack. If you are doing a long mountain bike loop, plan a location to stash extra water (if possible). When we analyze ride data, it is amazing how much time can be taken up from fuel stops, so by carefully planning these, you can significantly improve your overall finishing time.
5. Add in a strength, core, and recovery routine
Strength, core, and recovery is a missed opportunity by a lot of cyclists. Having a regular routine will put you at your top fitness level and help you recover from your training rides so you can go out stronger and faster then next day. This is often the area that if not addressed, will cause your legs, core, and body to fatigue and can be the culprit of cramping. At Killer Coach we offer this as an inclusive part of the training plan.
I hope these tips help you set your next PR! When you are finally able to join group rides and compete, continue using these strategies  and you'll have your best result yet!
---
About Melissa Ross: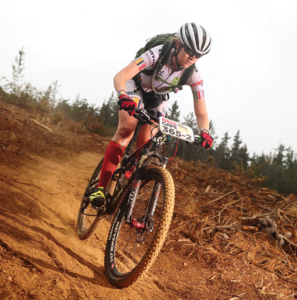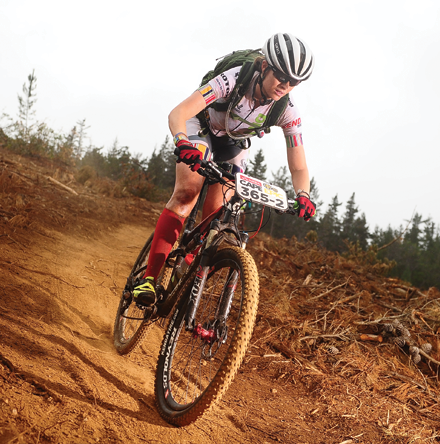 Melissa has an extensive career in cycling, from touring Italy, racing across Europe and the US as a professional athlete (with the US development team and riding for Team Kenda), to exploring the trails across Arizona and even South Africa in the Absa Cape Epic! Melissa's career has yielded the opportunity to compete with all of the top world-class riders in road, cyclocross, and mountain biking! Melissa has an incredible desire to help other people reach their full potential and bring the passion of having a healthy lifestyle into their lives. Her specialty is working with busy professionals, moms/dads with hectic schedules, and individuals who are just taking their first steps to start a new training program. As a mom of 2 young girls, Melissa has a big understanding of when 'life happens' and how to make the most of limited time to achieve those adventurous goals and of course, have fun during the process! Melissa currently resides in Laramie, WY.