Are you looking for a quick fix, a magical pill or someone to tell you what to do?  Well, here you go!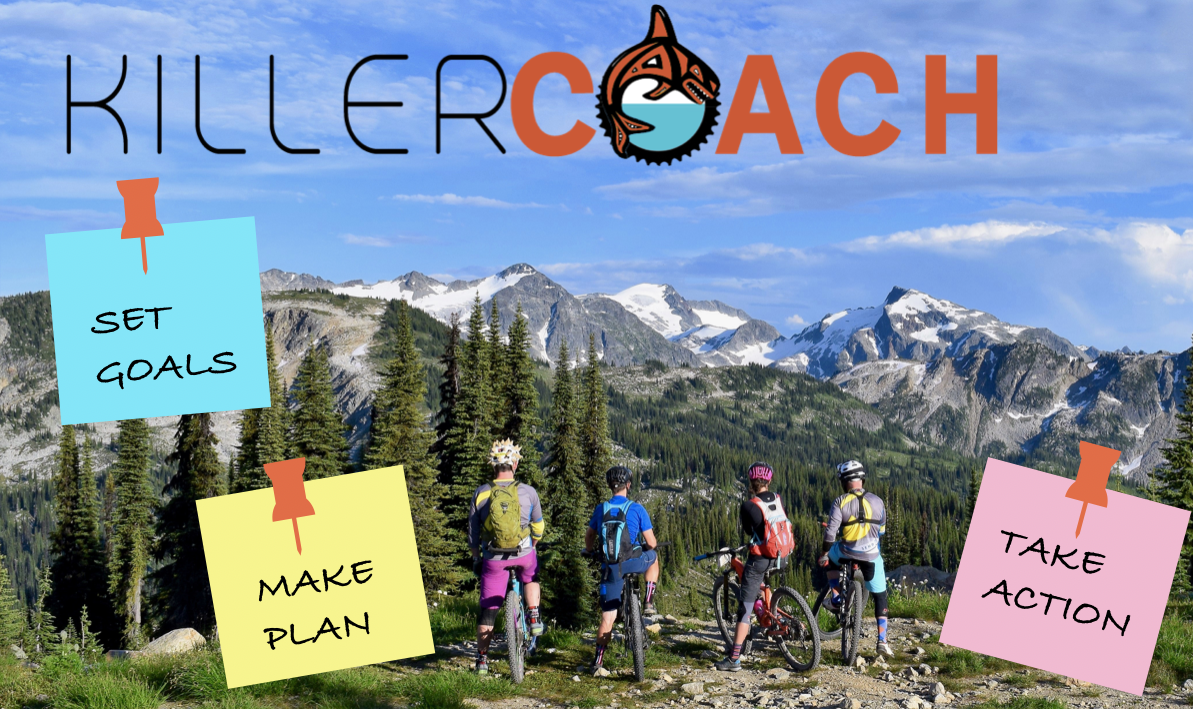 Take 10 minutes to think about and set some GOALS!
Without a destination, we all wander around aimlessly. Think of your goals as destinations, where you want to be. They can be simple or grandiose, big or small. In fact, the more difficult the goals, the greater the chance you have of meeting them. So go ahead and dream BIG!
"Goals affect performance by affecting effort, persistence, and direction of attention, and by motivating strategy development." –The Application of Goal Setting to Sports. Journal of Sport and Exercise Psychology, Vol 7: Issue 3.
We all have something we want to accomplish in our sport, be it to finish an Ironman, get on the podium at our local race series or win a multi-day stage race. The fact is, if you don't do something about it now, next year you will be 365 days older! Roll up your sleeves, print out the worksheets, grab a pencil and let's get started!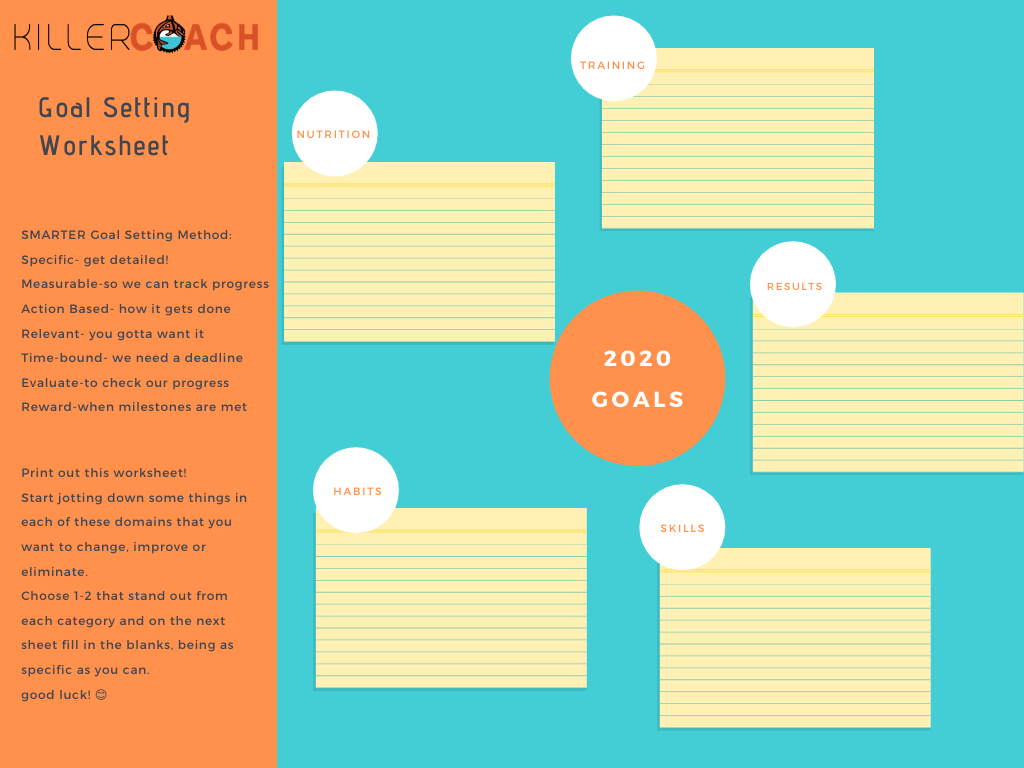 Now that you have some ideas on what you want to focus on, it's time to get real. REAL SPECIFIC that is. Follow the SMARTER Goal setting method for best results and be sure you share with friends, family and post them to remind yourself why you need to get up early before work and get your workout in!
Set, mini-milestones for yourself and reward your progress. Find what motivates you and dangle that like a carrot in front of your own nose!
Here are some REAL examples from Coach Tricia's worksheets:
GOAL 01

I will:  Get on the Podium at The Singletrack 6 MTB Stage Race

By: June 2020

Here's How: See Goals 2-5 below

Reward: Pure Satisfaction from accomplishing this goal!

GOAL 02

I will: Improve my Strength: Weight Ratio by performing a 30% increase in 8RM squat weight.

By: Feb 2020

Here's How: By completing the full 12 week – Strength Training for Endurance Athletes Program 

Reward: $100 shopping spree at Athleta!!

GOAL 03

I will:  Learn to Corner Like a BOSS – especially to the right!

By: end of Spring 2020

Here's How: Complete Ryan Leech's Online Cornering Continuum Course and commit to weekly skills training focused sessions.

Reward: Upgrade my wheelset for the race!!

GOAL 04

I will:  Improve my FTP (Functional Threshold Power) this winter by 30 watts.

By: March 31, 2020

Here's How: Being consistent with indoor trainer workouts and making sure I get at least 2 structured workouts in a week on Zwift that focus on building FTP.

Reward: Buy a new bike kit!

GOAL 05

I will:  Stay Healthy (Injury Free) up to and including the race.

By: June 13, 2020

Here's How: Focus on recovery workouts on Training Peaks plan. Include weekly yoga, rest, stretching, flexibility, balance, core and coordination workouts to supplement my ride training.

Reward: Get a cool new yoga mat!
Follow along with us by visiting our BLOG tab to see how Coach Tricia does with her goals this year.
Need some added guidance or help setting up a plan for one of your BIG GOALS?
Contact us and get started!  The time is now.