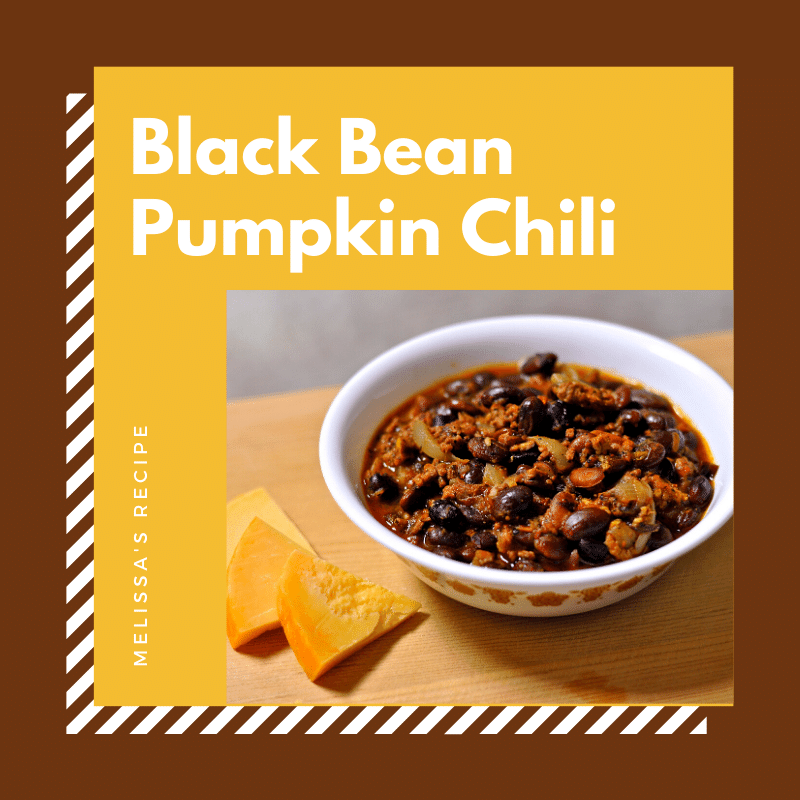 Pumpkin contains the phytochemical beta-carotene and offers amazing health benefits including, supporting healthy skin, the immune system, and your eyes.
Ingredients
1 tablespoon vegetable oil
1 chopped onion
1 green bell pepper chopped
1 red or yellow bell pepper chopped
5 cloves garlic, minced
1 pound ground turkey or lean meat (Melissa likes to use elk)
1 (14.5 ounce) can diced or crushed tomatoes
1 can (15oz) pumpkin puree
2 cans black beans drained and rinsed
1.5-2 cups chicken or beef broth
2 1/2 tablespoons chili powder (you can add more for more spice)
2 teaspoons cumin powder
1.5 tsp dried oregano
1/2 teaspoon ground black pepper
½ tsp salt
1 bay leaf
Top with fresh cilantro, shredded cheddar cheese and sour cream (optional).
Directions
Heat the oil in a large skillet over medium heat, and sauté the onion, green bell pepper, yellow bell pepper, and garlic until tender. Stir in the turkey or other meat, and cook until evenly brown. Drain, and mix in tomatoes, black beans, broth, and pumpkin. Season with chili powder, cumin, oregano, pepper, and salt.  Add in the bay leaf. Reduce heat to low, cover, and simmer 20+ minutes. Top with cheddar cheese, fresh cilantro, and sour cream.